Empowering the next generation
What excites me is the opportunity to work with a new generation
CASH MANAGEMENT BANKER OF THE YEAR – KEE JOO WONG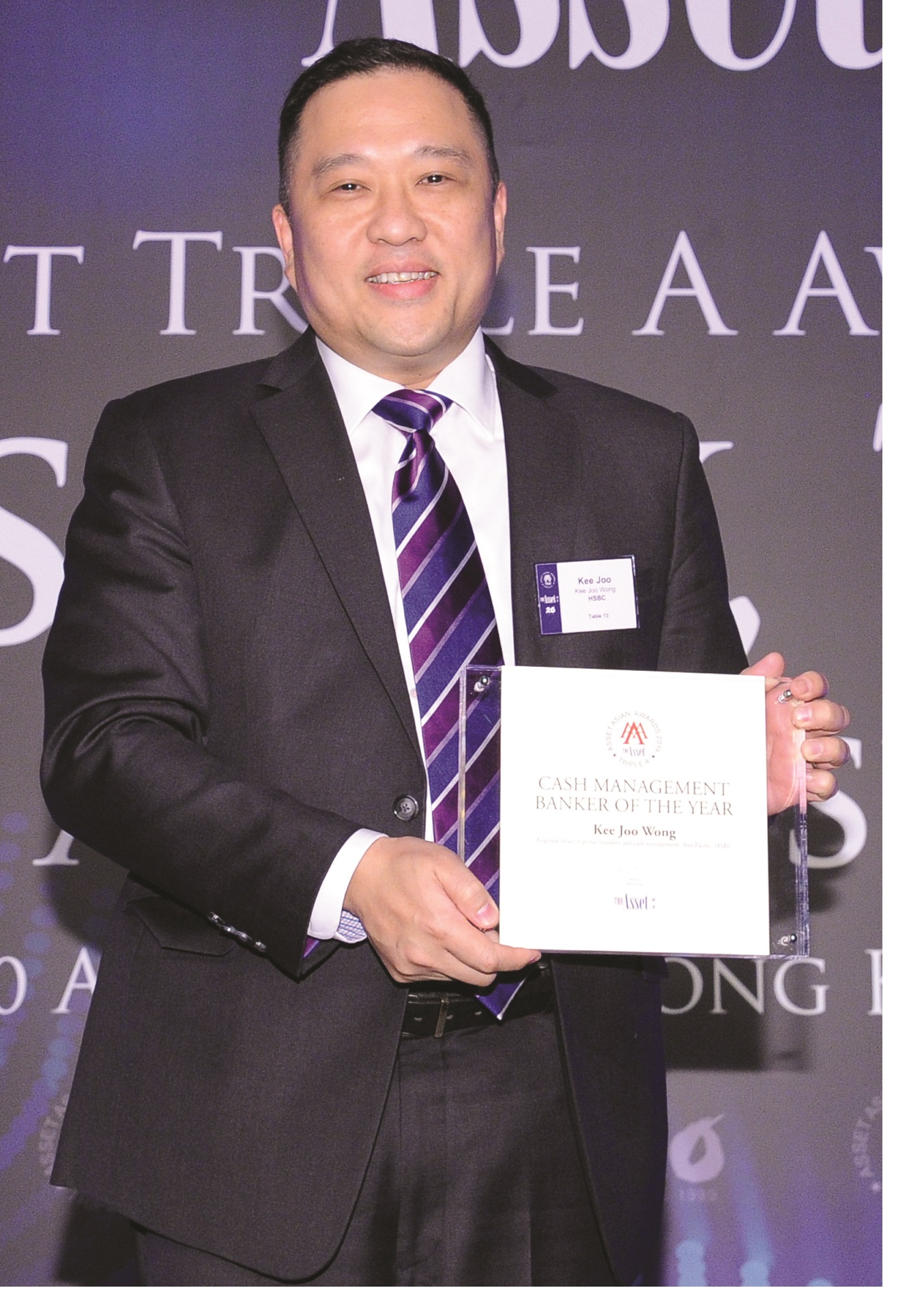 As one of the key trailblazers in the cash management space in the Asia-Pacific region, Kee Joo Wong, regional head of global liquidity and cash management, Asia Pacific at HSBC, is proud of how his team guided clients in what was an unpredictable 2018.
"Our achievements in 2018 are a reflection of how we have been able to adapt to the volatility and uncertainty of the market environment and direct our investments into the right solutions in the right countries for our clients. The success has really been bred from the focus on client centricity," explains Wong.
Despite the bank's success in offering clients bespoke and game-changing solutions involving cutting-edge technology, Wong is happiest when he sees younger members of his team try to make a difference for the bank. "Part of what excites me is the opportunity to work with a new generation of millennials in the workforce because of the way they embrace technological change, as well as the fact that they represent the customers of the future," shares Wong.
For Wong and HSBC, getting millennials involved is key to driving the cash management business forward by getting them aware and able to influence business decisions no matter their seniority.
"We run an internal competition called Lion's Den, where we ask colleagues to form virtual teams to create and eventually present new ideas, whether products or processes, that are intended to add greater value to the business," highlights Wong.
In the end, Wong strongly believes that this culture of sharing and collaborative learning will lead to more meaningful conversations with clients.
"It is about how we constantly keep pace and ensure that we continue to remain relevant to our clients and maintain their trust and loyalty."