Singapore-based OCBC Bank on Tuesday (March 21) officially opened a branch in Wuhan, the capital of Hubei Province in Central China, under its wholly-owned China banking subsidiary OCBC Wing Hang Bank (China) Limited.
The launch of the branch in Wuhan, one of China's largest transport, industrial and manufacturing hubs, supports OCBC Bank's ambitions to capture the growing trade and investment flows between Greater China and Asean. The Wuhan branch brings OCBC Wing Hang China's network in the country to 19 branches across 14 cities.
In 2022, Hubei maintained its leading position in regional GDP among large economic provinces with a GDP exceeding 5 trillion yuan (US$727.2 billion). Seizing opportunities that arose from the Regional Comprehensive Economic Partnership Agreement, it recorded 34.9% growth in imports and exports with Asean in the same year.
The recent China-Asean FTA 3.0 negotiations will pave the way for broader economic and trade ties between Greater China and Asean, the bank says. Asean continues to experience economic growth, especially in OCBC Bank's core markets of Singapore, Malaysia and Indonesia, which have become some of the most attractive investment destinations for Chinese companies.
Speaking at the opening ceremony, OCBC Bank Group chief executive officer Helen Wong says: "Given its strategic location, this branch will serve as our headquarters for Hubei province and the Central China region. It is therefore a key addition to our Greater China network which covers the Beijing-Tianjin-Hebei region, the Yangtze River Economic Belt and the Greater Bay Area. This strengthened network enhances our ability to capture Asean-Greater China trade and investment flows."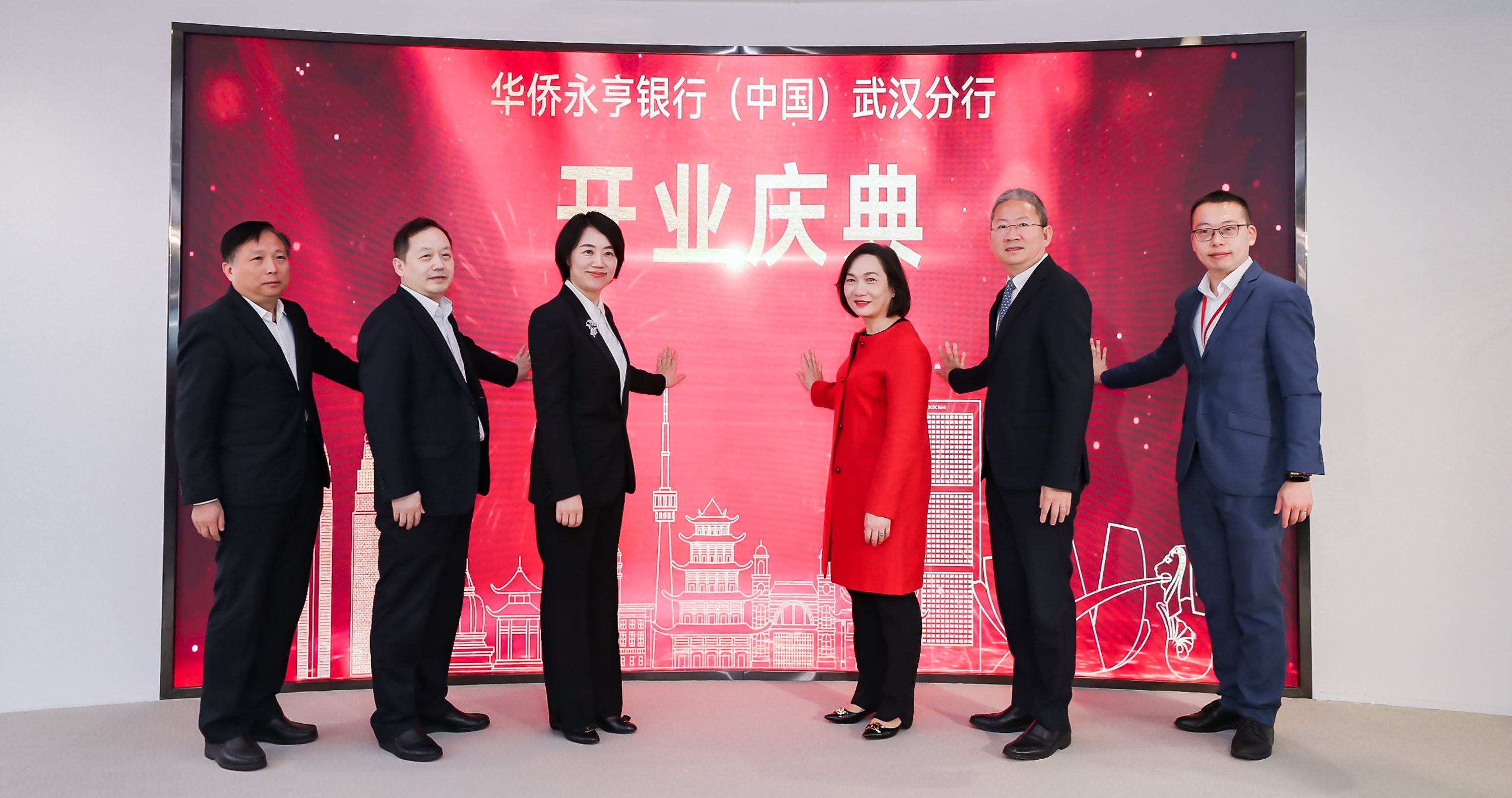 At the official opening of OCBC Bank's Wuhan branch are (from left) Yang Ze Fa, vice mayor of Wuhan; Duan Yindi, director general of the Hubei Provincial Bureau of Local Financial Regulation and Supervision; Chen Ping, vice governor of Hubei Province; Helen Wong, OCBC Bank Group CEO; Wang Ke, director and CEO of OCBC Wing Hang China; and Ye Jing (Tim), Wuhan branch general manager, OCBC Wing Hang China.